Managed to make some progress, with lots of changes. Learning mari ain't easy, but we're getting there. 
Her face and hair are going through lots of variations, since there should be something behind the mask that's interesting to look at.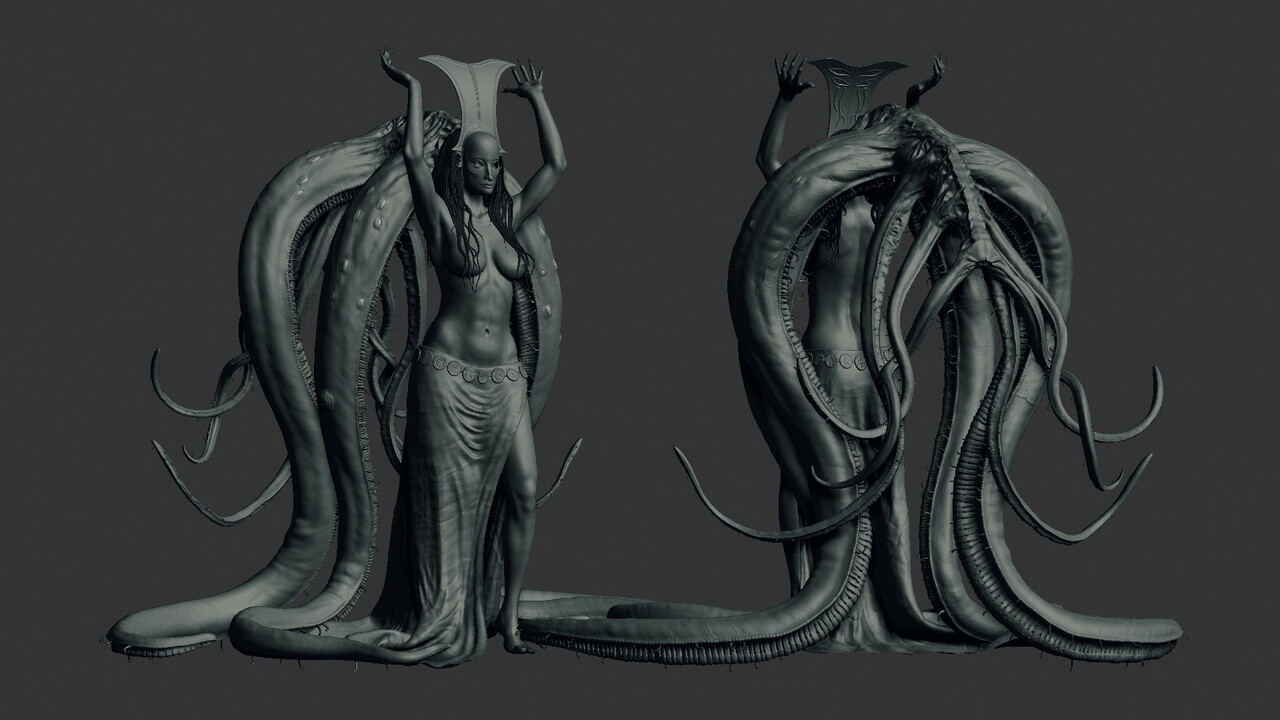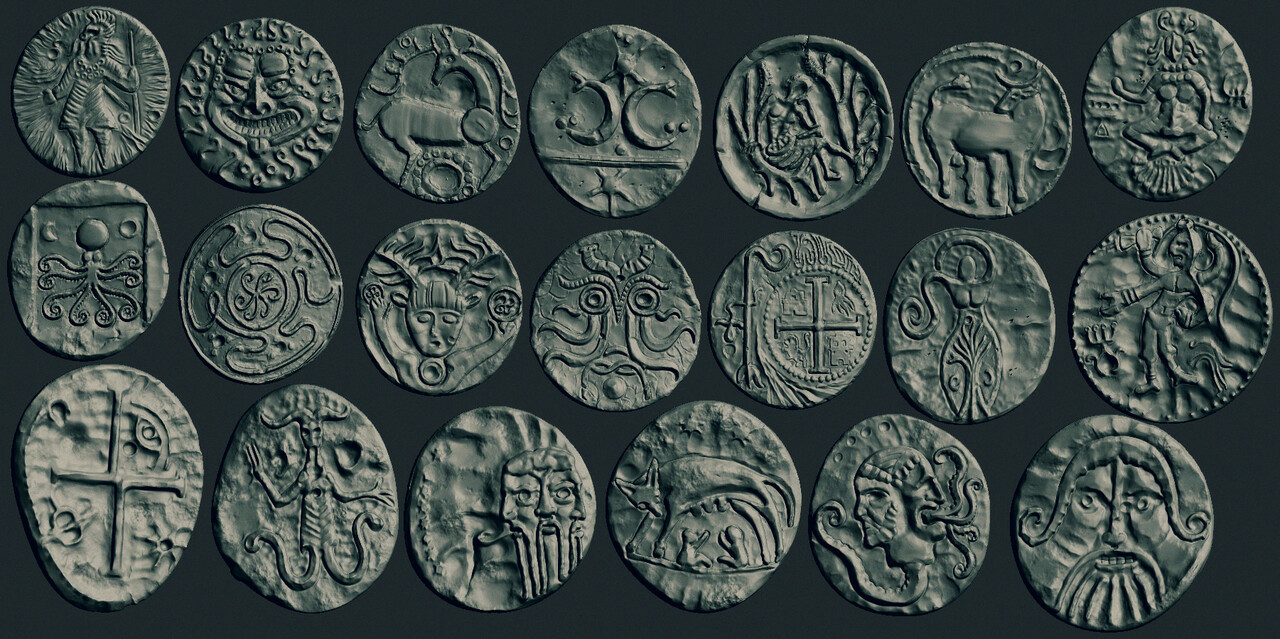 her coin/trinket belt
"hey kid, pssst, wanna hear more about our lord and savior cthulhu?"